The characteristics of this competition first highlighted the word "Hometown". Badminton enthusiasts in the Toronto area signed up to participate under the organization of their hometown associations. The rapid development of community badminton activities promoted the entire badminton industry. In the recent period, the badminton hall is often full. The various associations are also actively organizing team training and exchanges and competitions between the teams, which has become a beautiful scenery; the second feature of the game is that the organizer has also set up an open public In Group B, other organizations, school associations, badminton clubs and badminton amateurs of different ethnicities are welcome to participate to strengthen the unity of the Chinese people and expand the influence of the Chinese community on the outside.
On October 13, the 2019 "Hometown Cup" badminton match of the Council of Newcomer Organizations was successfully concluded at the Epic Badminton Hall.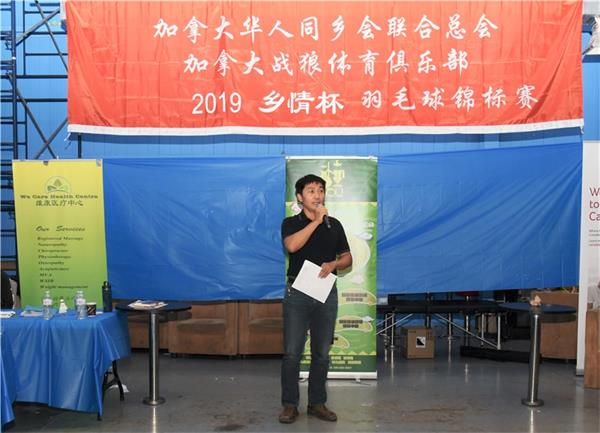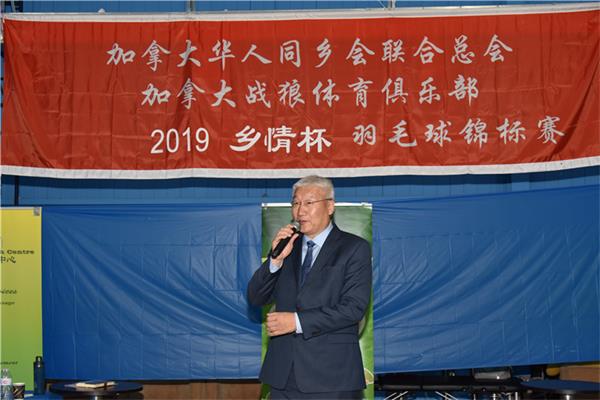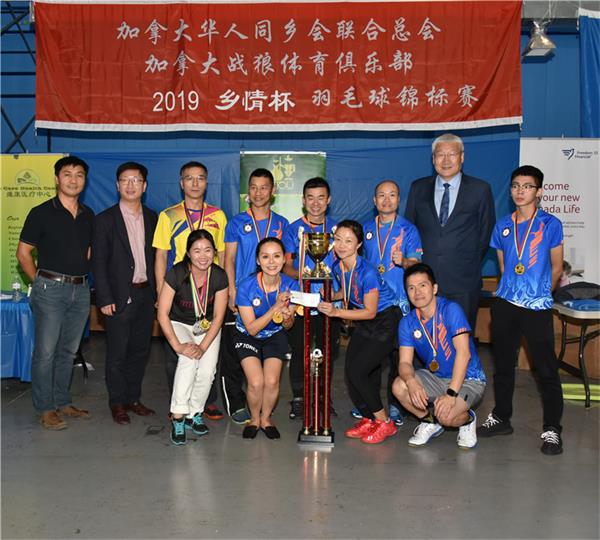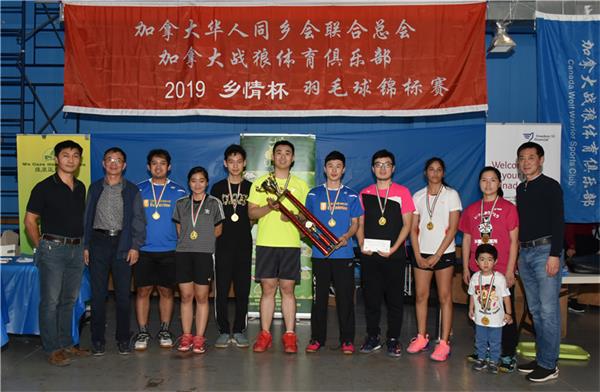 The competition consisted of 32 representative teams from the hometown association and 6 teams from the open group. More than 800 people participated in the competition. The hometown association group was composed of 29 hometown association members and the Hong Kong team. The open group was composed of professionals. Badminton players come from different ethnicities and badminton clubs, representing badminton enthusiasts from mainland China, Hong Kong, Macao, Taiwan, Southeast Asia and other ethnic groups in Canada. The hometown club played a total of 308 games in the two days and the open group played a total of 45 games in the two days.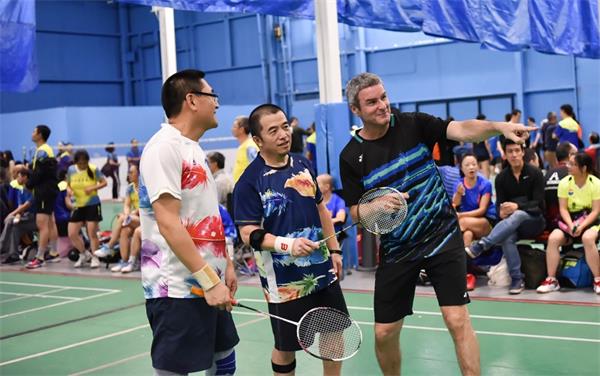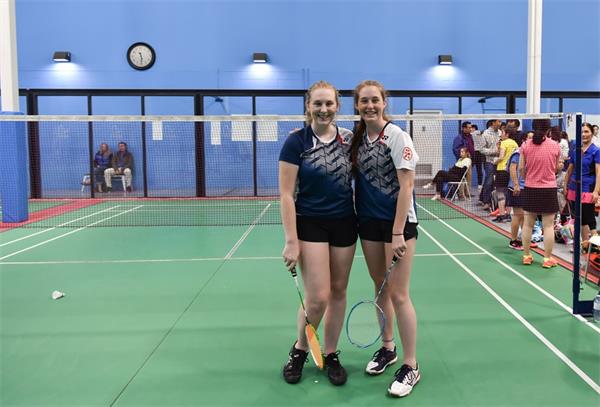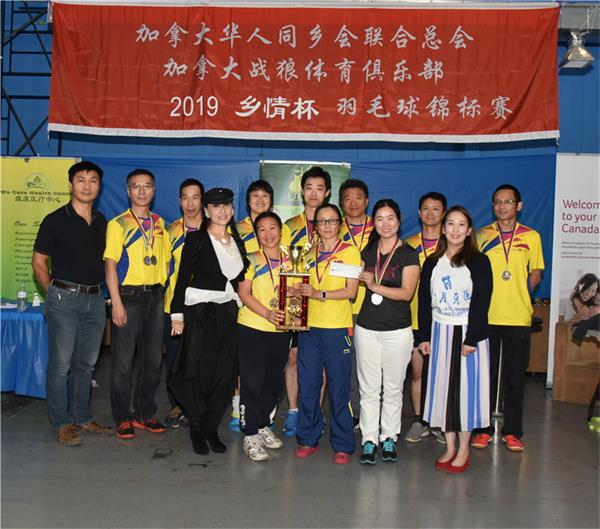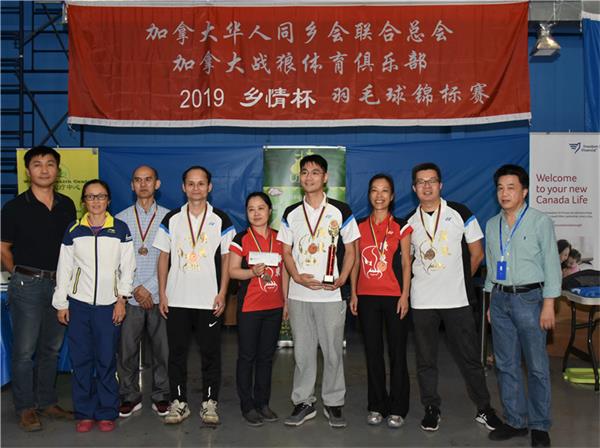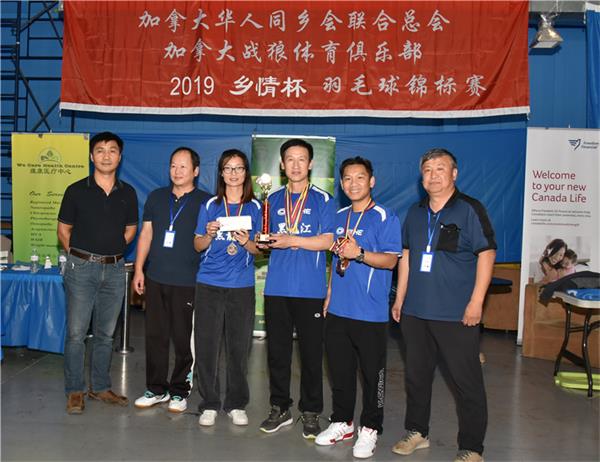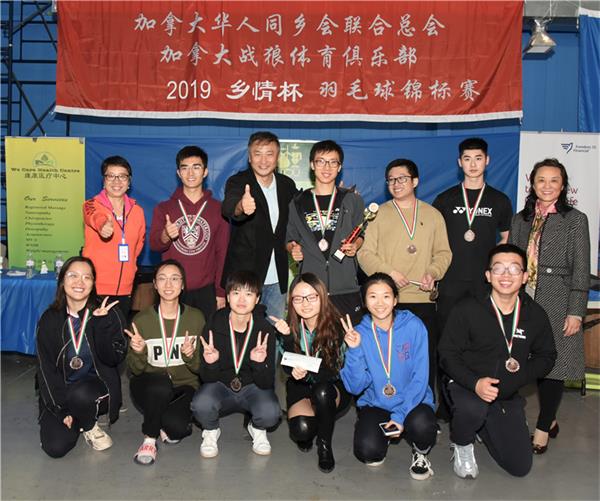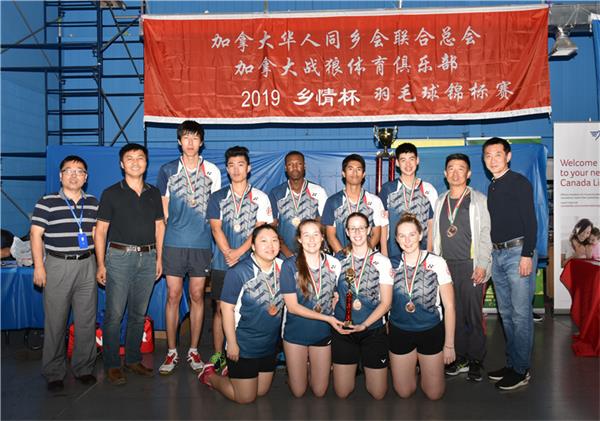 In the two days of the game, the performance of the players was remarkable. The players from the hometown association handled the ball in the front court in place on the court, the speed of the backcourt was fast, and the forehand was in a straight line. The open game was even more exciting, and the players were able to achieve turbulence, speed, movement like rabbits, carp rolling, and ghosts. The atmosphere of the whole game was enthusiastic, with continuous applause and cheers. The players encouraged and cooperated with each other in this game, and they truly achieved the game while also showing friendship and game style.